Cartooning / Design Work / Illustration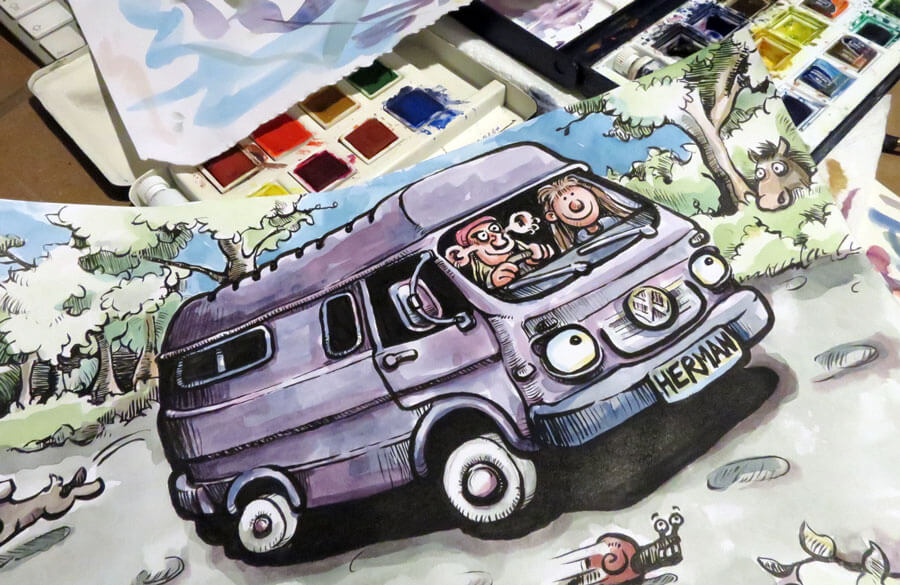 Way back in the Black & White days before computers and internets, I began my career as an artist by studying Fine Art to degree level. With the arrival of design software [way back in the days when Photoshop came on a single floppy disc] I augmented my traditional skills by learning how to work digitally as welll.
I therefore have the in-depth experience and training that means I can produce professional quality artwork in a range of both traditional and digital media.